May is a perfect month to visit Gatlinburg and the Great Smoky Mountains. Memorial Day weekend begins on Friday, May 24 this year and Gatlinburg Memorial Day weekend is an exciting time to visit.
We've come up with our list of the best Memorial Day events in Gatlinburg — there's plenty for everyone!
Family Fest in the Smokies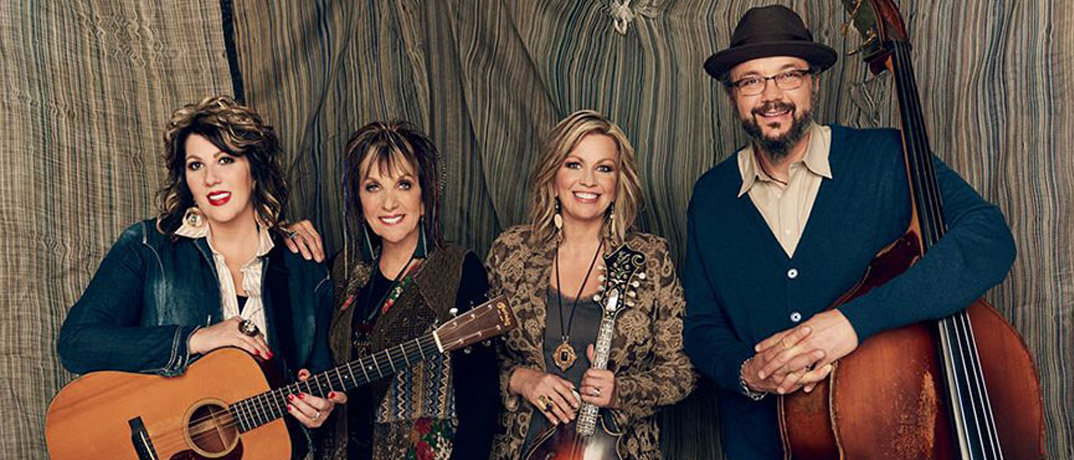 For those who love music and family fun, you'll want to pick up tickets for this annual 3-day event. Beginning on Friday, May 24 though Sunday, there are a host of activities. Held at the Gatlinburg Convention Center on 234 Historic Nature Trail, you'll be privy to numerous concerts and speakers with a Christian slant. Tickets go fast so get yours now.
Dollywood Bluegrass BBQ & Bluegrass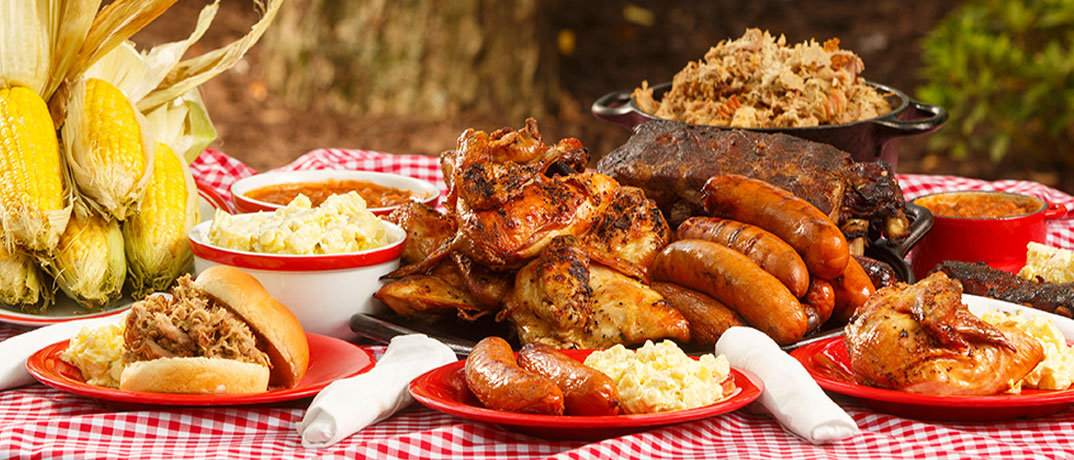 A short drive away in Pigeon Forge, don't miss Dollywood's Bluegrass & BBQ festival that kicks off on Memorial Day weekend on Saturday the 25th, and goes through June. So many great performers and the concerts are free with a purchase of a Dollywood admission price.
Remembering Red – A Tribute to Red Skelton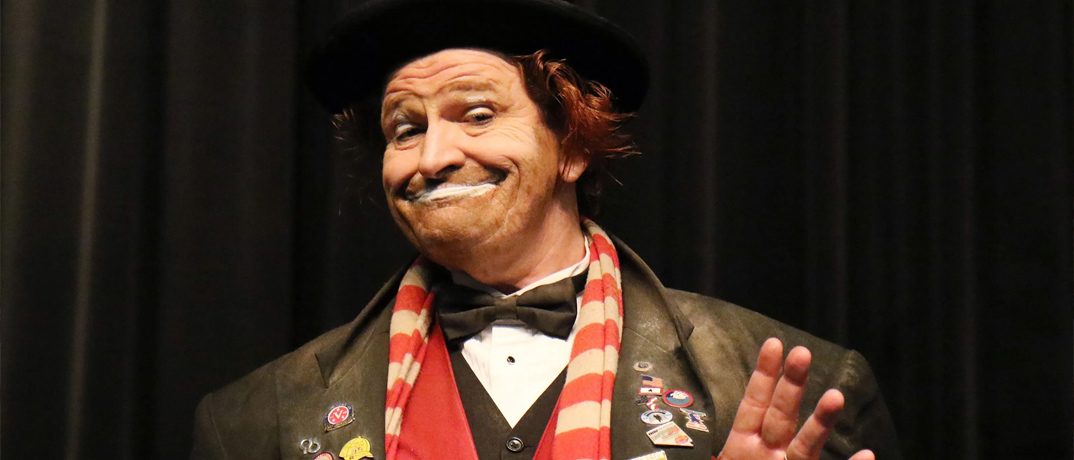 For clean comedy that the entire family can enjoy, check out this comedy show honoring Red Skelton. Comedian Brian Hoffman acts out Skelton's most memorable skits. Located at the Red Skelton Tribute Theater on 167 East Wears Valley Road in nearby Pigeon Forge.
The Smoky Mountain Thunder Memorial Ride XVIII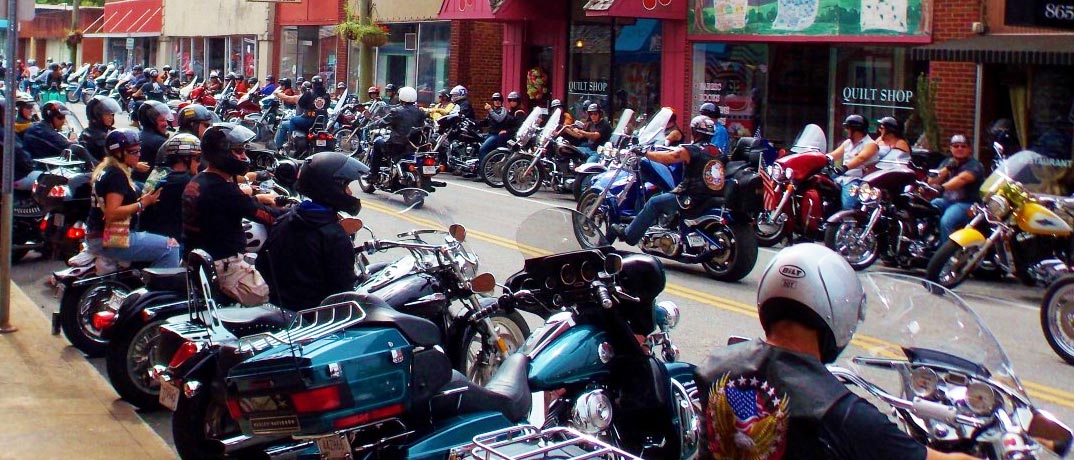 This year's annual event is on Sunday, May 26th. A tribute to fallen military, it begins in Sevierville at 10 a.m. at the courthouse. There is an moving opening ceremony, and the ride, along with a police escort, goes along with those cyclists who take a 65-mile ride to Veteran's Overlook on Clinch Mountain for the closing ceremony. It is a beautiful and sobering event with speakers, patriotic singing and hundreds of motorcycles reminding everyone of the sacrifice of our military. This event is covered by the media and at its conclusion, there is a 21-gun salute and taps are played.
Ober Gatlinburg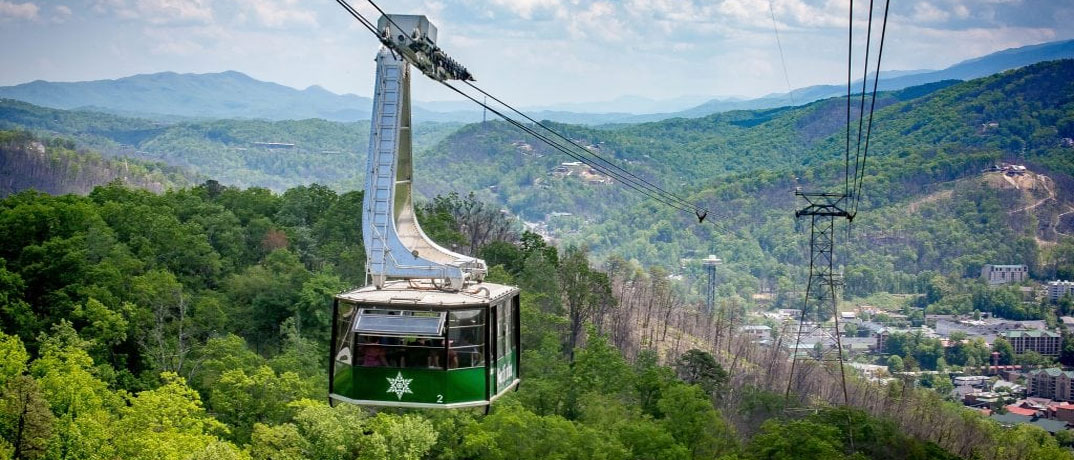 The resort has extended hours during Memorial Day weekend and is open until 9 p.m. throughout the weekend and until 8 p.m. on Monday, Memorial Day. Take a ride on the scenic ski lift.  Ride the Ski Mountain Coaster or take in the Freestyle Terrain Park.
Gatlinburg Famers' Market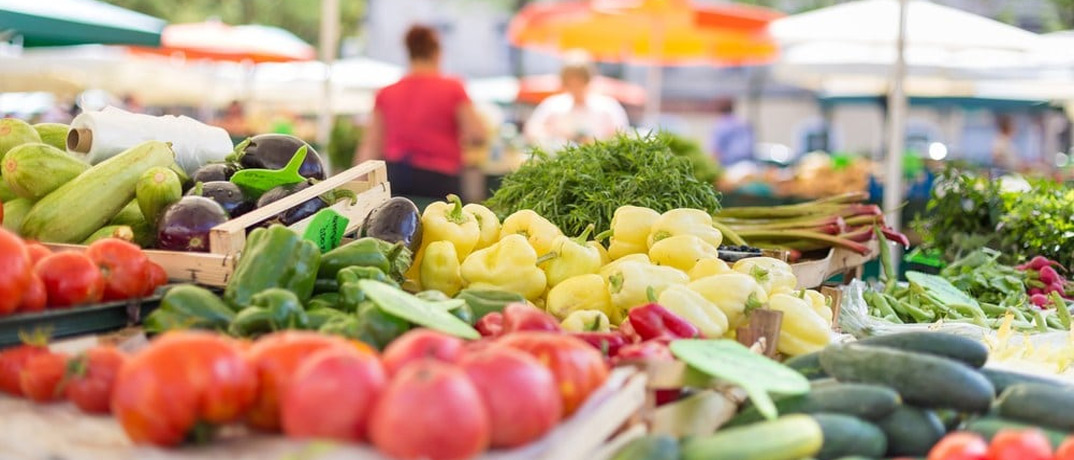 Visit the Gatlinburg Famers Market on Saturday before Memorial Day to pick up some fresh fixins' for a cookout — vegetables, fruits, eggs, baked goods, meats and more are all here. Located at 8429 Glades Road, there's also vendors who sell Great Smoky Mountain-related artisanal products. Open from 8:30 to noon.
Take a Hike!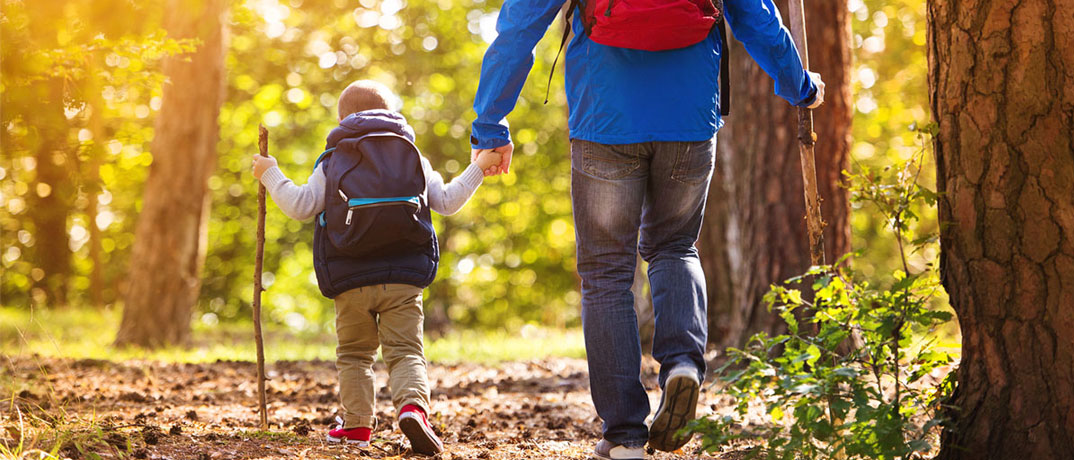 Gatlinburg will be very crowded on Memorial Day weekend so if shopping or dining on the main drag isn't your thing, there's nothing better than hiking all day while the mountain air is still wonderfully cool during May. Check out our past blogs about easy, moderate and difficult trails. Pack a picnic, take a bottle of wine or water and relax by a waterfall to celebrate Memorial Day.
Cookout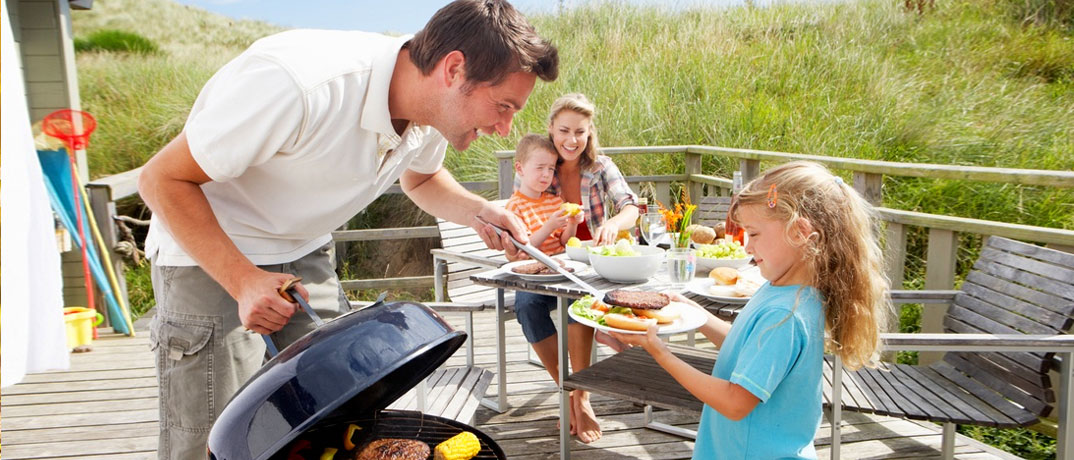 One of the best things to do is have a family cookout in the mountains. What better place than your own luxury cabin? Most cabins have accommodations to do just that. Whether it's a couple-related getaway or a large family reunion, many mountain lovers decide to stay "home" during Memorial Day weekend in Gatlinburg. The smell of a cookout, the nature of the Great Smoky Mountains surrounding you and having your own personal tribute of why this day is so important may just be the very best thing to do. Choose a cabin with a pool to complete the weekend and make it even more memorable.