A Winter Vacation in Hilton Head
Though summer in Hilton Head is the busiest season, there's still plenty of reason to take a winter vacay to the island. You'll avoid all the crowds, long lines and traffic that clog the roads and beaches during its warmer months.
Visiting Hilton Head in December, January and February is perfect for those who enjoy peace and quiet and cooler temps. Average temps are 60s for highs and dip into the 40s during the evening. A Hilton Head Island winter is the perfect time of year to get to know the island. There's plenty of sunshine to enjoy as well-Hilton Head boasts 215 days a year of it.
We love winter on the island and our list below sums up the reasons why. There's so much to do in Hilton Head in the winter and we think you'll agree the island beckons for many reasons, even during the winter season.
The Beaches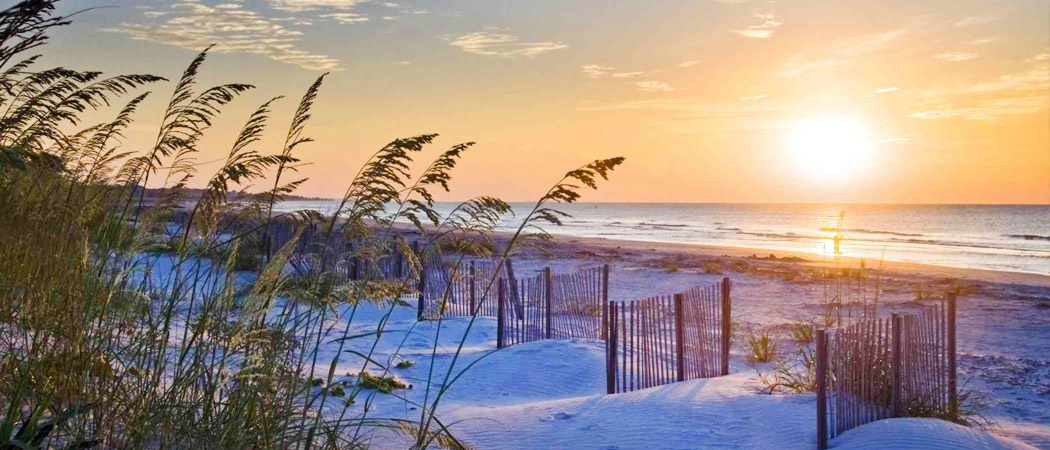 Wrap up in a chunky sweater and take long leisurely walks on one or all of Hilton Head's beautiful beaches. There's some pretty awe-inspiring sunrises and sunsets this time of year and the photo ops are limitless with very little chance of that perfect sunrise shot being photo bombed by other beach combers. From October 1st through February 28th, your pooch can roam Hilton Head beaches all day with you. If they're good pups (obey voice commands), they can roam without a leash. Check out our blog here to read about all the beaches on Hilton Head Island.
The Restaurants & Entertainment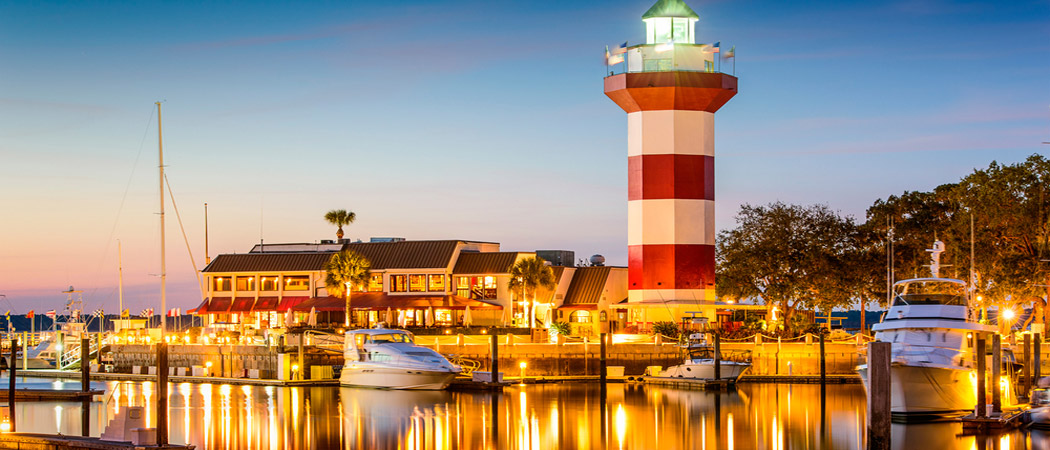 Hilton Head has an abundance of fine and casual dining restaurants. Through some are closed, you still have a great selection. Red Fish; Alexander's; The Crazy Crab, Salty Dog Cafe and Crane's Tavern Steakhouse are just a few to choose from. Reservations are much easier to come by during this time of year on the island and the views are as well!
Want to taste all the wonderful food that is Hilton Head? Make reservations now for their Restaurant Week slotted for February 4-10, 2019. 2019 marks their 10th anniversary and you'll be able to sample 70 plus restaurants. If you love jazz, don't miss the Jazz Corner-there are jazzy events throughout the winter. The Hilton Head Symphony heats up during the winter with several events-visit their website here. There's also plenty of live music events. Visit Hilton Head's Chamber of Commerce website to find out more.
Golfing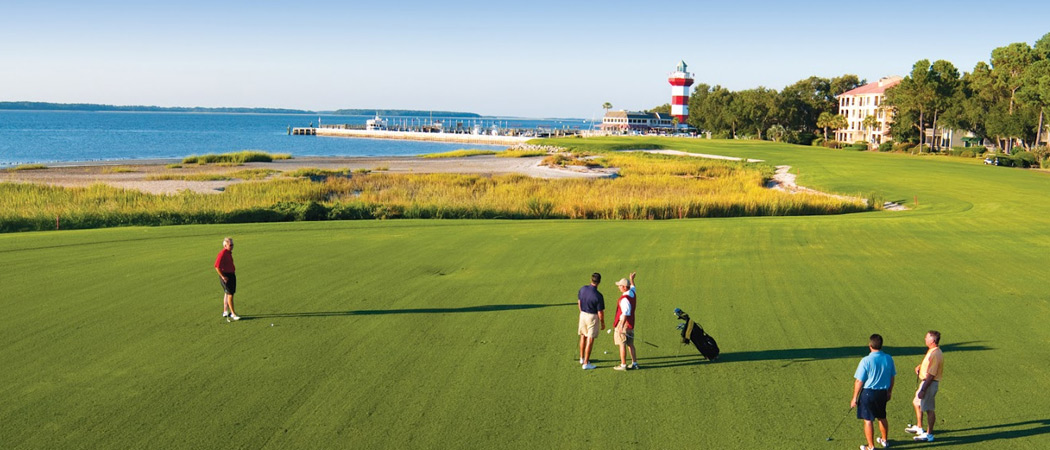 Crisp, 60 degree weather is what most avid golfers prefer and Hilton Head has a plentiful supply of courses. Check out a map of both public and private courses. Hilton Head has over 20 world-class courses and most have great rates during the winter season. After all, Hilton Head is ranked as one of the top 10 golf destinations in the U.S. by Golf Digest. Winter weather is perfect for practicing your swing or showing off your game.
Pampering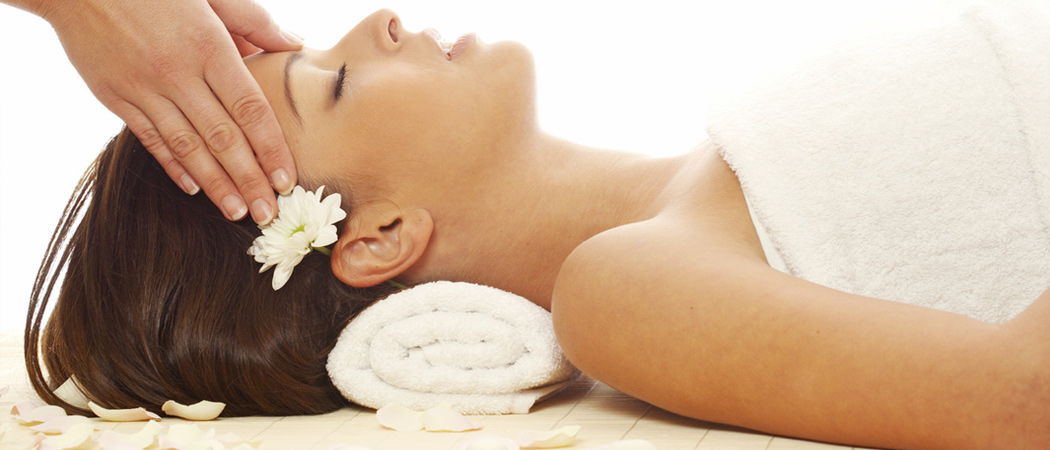 Hilton Head is known for its upscale amenities and that includes plenty of spa and pampering time. Appointments to do just that are easier to acquire during the off season. We like The Indigo Spa, Hilton Head Spa & Wellness, and Ahh Green Spa. Need some yoga to de-stress? Try Jiva Yoga Center and Island Yoga. Whether you're a novice or yoga master, these studios have you covered.
Culture and Day Tripping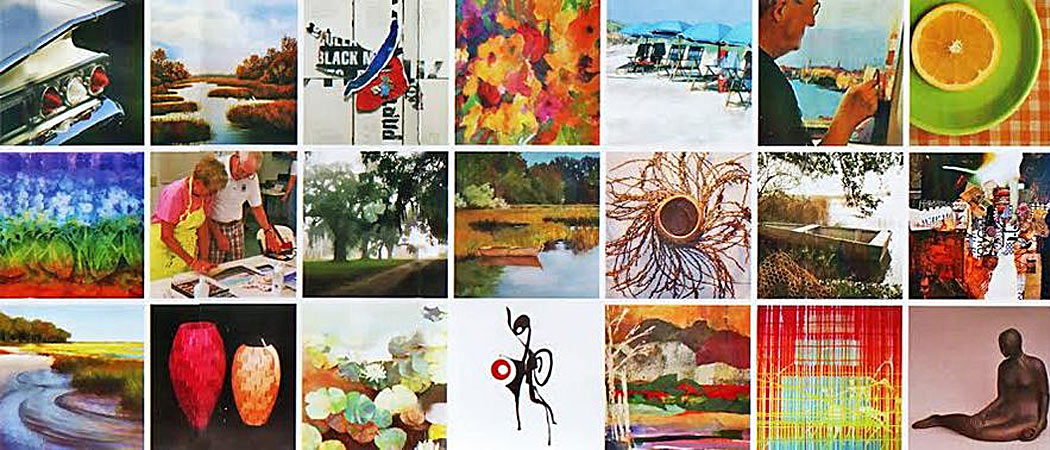 The Coastal Discovery Museum is open during the winter and there's still plenty to do and see. A farmer's market is there through mid-December and there's various exhibitions, as well as outdoor activities that begin and are hosted by the museum. This year is especially lovely with the museum's outdoor public art exhibition that runs through April of 2019. There are 20 large sculptures along the museum's one-mile walking path. The exhibition is free or you can pay $10 (adults) and $5 (child) if you'd like a guided tour. Either way, the sculptures, from various artists all over the country, are stunning.
Day trips are also much easier during the winter months, going into and out of Hilton Head. Old Town Bluffton is a must-see and a perfect spot to stroll along its quaint streets and the beautiful harbor. There several shops and small eateries – it's like stepping back in time.
Visit the Sea Pines Shell Ring, a large circular shell deposit that's about 150 feet across, which dates back 4,000 years! This archaeological wonder is comprised of oysters, clams and mussels and it's the oldest site on Hilton Head.
Motor or sail over to Daufuskie Island. There's plenty of dining and nature trips to take during winter. Or, just explore the gorgeous beaches and homes. Hop on a ferry from Hilton Head. Check the ferry schedule. If sailing or cruising is more your style, check out Vagabond Cruises. H20 Sports can take you on water taxi rides and more to view dolphins and alligators!
If you'd prefer to stay on land, drive to Savannah which is only 30 miles away. The sweet little historic town of Beaufort is 35 miles from the island and Charleston, about 95. During the summer months, it would take much longer to drive to any of these beautiful and historical cities. During the winter, even Charleston is doable as a day trip-begin early and get to downtown within 2 hours (and it's a lovely drive!). Spend the day exploring and eating at one of the city's phenomenal restaurants, as Charleston is considered one of the best "foodie" cities in the country.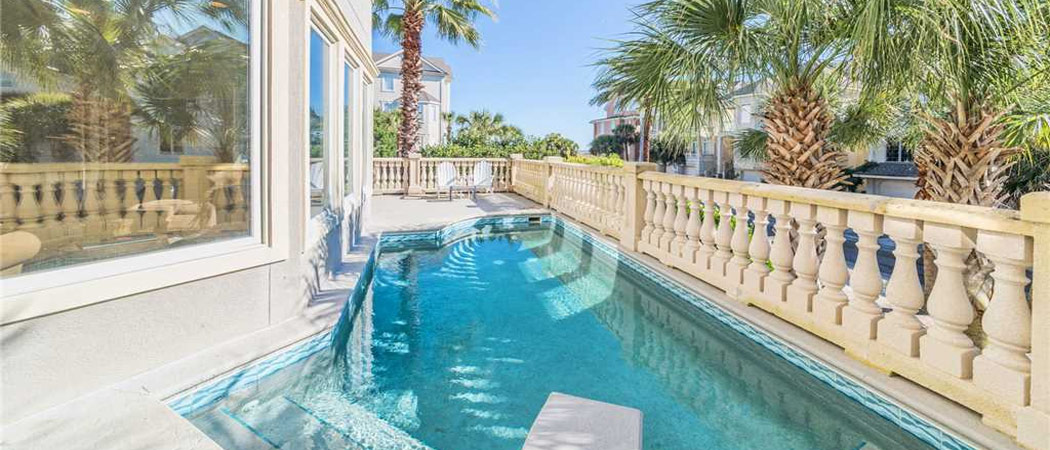 Hilton Head Vacation Rentals
You thought island vacations were only for the summer? Think again as Hilton Head Island still has plenty to do during the off season. The best thing about it? A lot less people, a lot less time in line and far less traffic. Have the run of the island! Be sure to choose Condo-World to book the best luxury condo rentals in Hilton Head.
Who knows? Winter may become your favorite season of all on Hilton Head Island.